Packaging of nails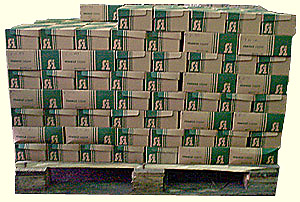 Wire nails are usually shipped in 1 kg, 2,5 kg and 5 kg card-board boxes, placed on pallets and foiled. The quality of the card-board is in accordance with E 1.23.
In case of special customer´s requirement we can offer special packing.
Our boxes are marked with the following characteristics:
- number of EN standard
- the name, type and sizes of the nails
- net weight of the packing unit
- producer´s name and logo.
We can also offer unmarked packing or marked in accordance with the customer´s stickers.